Website Design in Toronto
Professional Website Design in Toronto
With technology ever evolving online, you need a company that is on top of things and can do it all when it comes to Toronto website design. Whether you have an existing website or want to build one from scratch, our website design team can help your business develop a flexible, responsive, and high quality website that will help you with your business goals. You tell us what you want to achieve and we will make it happen. Together we can create a professional and affordable website.
Flexible and Affordable Website Options
We know that every customer has unique and personalized needs and considerations. This is why we offer a variety of web design options for you to consider. Choose the option that makes the most sense for your business and we will do the rest! Choose from:
Custom HTML website designs
Responsive WordPress websites
E-Commerce WordPress websites
Enterprise website development
How Site Dudes is Different
We are not your typical company for website design in Toronto. Our goal is to provide tremendous value and exceed your expectations at all times. Thousands of customers choose us for Toronto web design for many reasons:
State of the art websites
Affordable websites without sacrificing quality
Unlimited website updates
Unmatched website features
A great price at a price you can afford
No long term contracts
we are North America's leading custom website development company
We work with clients across North America.
We do everything in house – creation, hosting, domain registration, emails, updates, service
Get the ROI you deserve
Important Factors When Exploring Your Toronto Web Design Options
There is no one size fits all option for website design in Toronto. Every company you consider brings something different to the table. Who you choose to develop and manage your website is a very important decision that you cannot afford to take lightly.
Site Dudes offers the following important traits:
Experience: We have launched more than 10, 000 custom websites. We have the experience you are looking for.
Knowledge: We stay on top of the latest developments in website design in Toronto and throughout the industry.
Skill: From HMTL to WordPress and everything in between, we have the website design skills you want in a company.
Growth: We can help take your business to the next level with our web design, SEO, and search engine marketing (SEM) services.
Customer service: We provide you with the human touch. Our team works out of our Toronto office and we are always available to respond to your emails or take your call.
Get a Quote For Your Toronto Website Design Project
Every website design project starts with quote. If you want to see how we can help your business improve its web presence, give us a call now. We are happy to discuss your design options and get the process started. We look forward to helping you design your website.
Web design in Toronto is our specialty. Visit our website, www.sitedudes.com, call 1-800-840-1797 or send us an email to info@sitedudes.com to get your website started.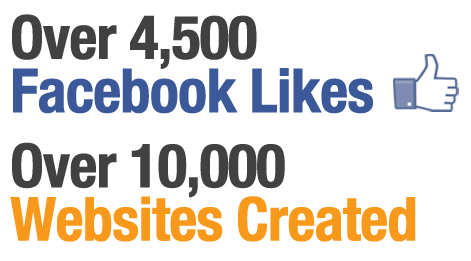 Let one of our
professional designers

contact you!