Affordable Websites Tailored for Start-ups and Small Businesses
At Site Dudes, we create cool websites for everyone. In today's business climate, every serious business needs a website. The internet is often the first place your customers go to check out your business and learn about your services. Without a website, you are going to lose these customers to your competitors.
Today's business climate also has start-ups, and small and medium size businesses looking for cost effective and affordable website solutions. If this is what you need, you have come to the right place. We can help you build the perfect website to meet your business needs, and at a price that fits within your budget.
North America's Leading Custom Website Development Company
We develop professional and interactive websites that are tailored to your specific business needs. What makes us unique is that we keep the website design process simple, allowing us to offer affordable websites that fit within your budget. We specialize in working with small business, but we are also equipped to work with companies of any size that is in need of an affordable, creative, and technically sound website to promote their business and gain traction online.
We take pride in being real people that offer real services in an increasingly automated field. Our customers love the personalized service and attention that goes along with the affordable website options we offer.
Why You Need A Website
A website is a highly beneficial marketing tool that can take your business to the next level. Without one, you risk falling behind in an increasingly crowded and competitive marketplace. You need a website because:
Your customers are looking for you online
Your competitors have a website and you need one to compete
You need an online presence in today's marketplace
You can expand your brand reach and find new customers
It helps you provide better customer service
It lends credibility to your business
It enhances your marketing efforts
What Makes Site Dudes the Better Choice?
 We are the leader in providing affordable websites for start-ups and small business because we understand your business needs. We are the better choice for affordable websites for many reasons:
We design state of the art websites utilizing HTML5, CSS3 and jQuery.
You get affordable websites without sacrificing quality
Unlimited website updates
Unmatched website features
A great site at a price you can afford
No long term contracts
We are North America's leading custom website development company
We work with clients across North America
We do everything in house – creation, hosting, domain registration, emails, updates, service, and more.
Build An Affordable Website Today!
Whether it's time to update your current site or its time to finally get your business online, our team of web design professionals can help you build an affordable website that will be aligned with your business goals and objectives. Give us a call today to get a quote.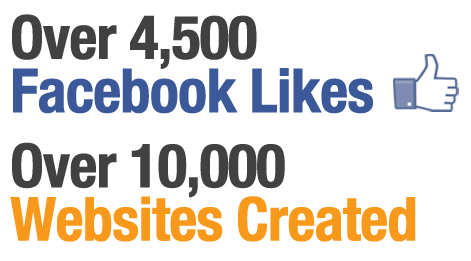 Let one of our
professional designers

contact you!